Our Digital Testing approach differs because we cross "usability-focused" insights with real time content co-creation to dig out the most meaningful optimizations. This holistic approach leads to best-in-class digital experiences that pave the way to a better ROE and ROI.
Trendspots

across all things digital

Troubleshoots

navigational hang-ups and messaging disconnects, minimizing unexpected backlash once live

Validates

digital strategies & placements from a user perspective

Identifies Problem Areas

across digital platforms

Co-Creates

digital content, features and services to feed the optmization process

Proves

the success of the investment
BUSINESS QUESTIONS ANSWERED
Who is visiting the digital experience?
Will visitors dig deeper into the digital experience, and what are their initial impressions?
Which features/content should be prioritized?
What touchpoint invokes the required emotional response?
Does the digital experience lead to a purchase or conversion?
Why are shoppers abandoning the check out process?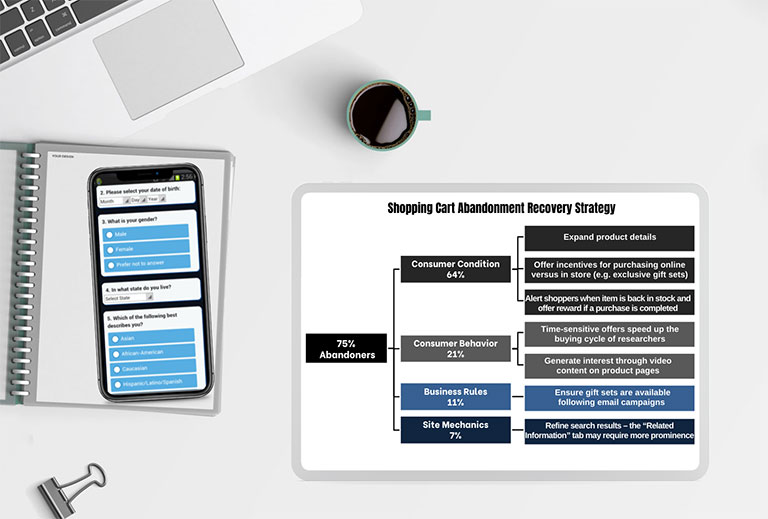 TESTING AREAS APPLIED TO
Cross-Touchpoint Performance
Digital Concept Testing
Digital Competitive Benchmarking
Content Co-Creation & Optimization
Task Completion Evaluation